Comparison of data transmission technologies
Flexibly adaptable and modular production plants, decentralized machines, and multiaxis robotic systems place high demands on the transmission of signals and data in an industrial and business context. At the same time, alternative technologies for the transmission of Fieldbus protocols have become established.
In our whitepaper, we give you an overview of the available solutions, what advantages and disadvantages they offer, and which factors should be taken into account when making a decision.
Use our knowledge for your success - this is what is included in the whitepaper:
The 7 most important factors for selecting a wireless communication solution in the industry

Radio instead of cable: challenges in choosing a technology

Advantages and disadvantages of the main technologies compared: e.g. cables, drag chains, slip rings, optical transmission, radio solutions, intelligent radio data systems

Spotlight: How intelligent radio solutions work for complex industrial applications

Practical table for direct comparison of the most important data communication solutions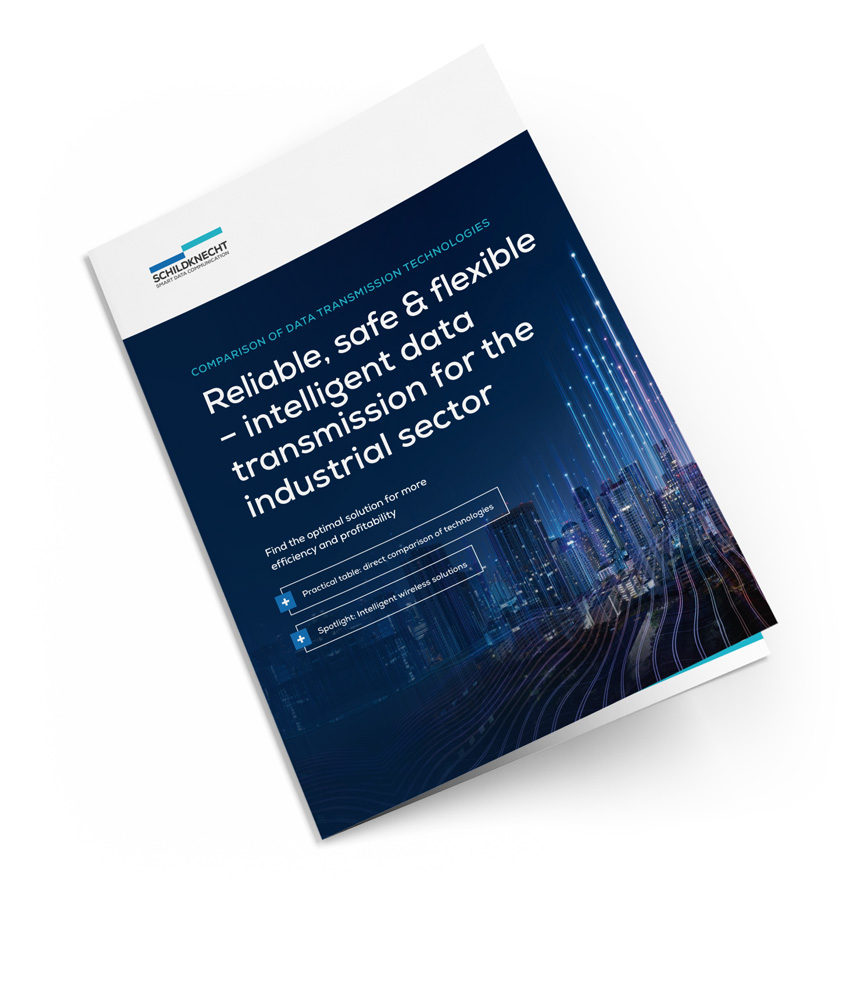 Download the whitepaper with comparison table
for free

!